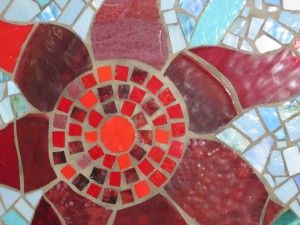 Betsy is a versatile musician who loves to explore multiple genres of music.  She got her start at age 5 in classical music, and then in her 20's fell in love with folk fiddle music.  She has wandered her musical way through music from Ireland, Scotland, Appalachia, Quebec, Sweden, England, Bulgaria and New England, to mention a few.  She plays regularly for contra and English Country Dances, and at times you can find her playing and singing at a local pub.  She'll try almost anything, and loves to collaborate with a wide variety of musicians.
Her main work is teaching fiddle, and helping both kids and adults to find joy in the instrument and music.  For more information on her teaching, see Lessons.
Her musical adventures have also taken her down other interesting paths.  Since 2006, she has been the Associate Music Director for Portland's Revels company, and has had the opportunity to work with some amazing musicians along the way.  Revels has also provided exciting opportunities for her to arrange choral music and overtures for brass quintet. Her musical arrangements can be heard on the Portland Revels CD Down Through the Winters, available on the Revels website.
She is also a music transcriber and editor.  She is currently working on a large transcribing project for Kevin Burke, making a music book with him of his 4 solo albums plus his compositions.  The book will have over 100 tunes in it, transcribed the way Kevin plays them. This book should be completed in 2019!!!  Additionally, she is the music editor for The Portland Collection, a series of contra dance tune books.
Besides fiddle, Betsy also enjoys singing, playing DADGAD guitar, and drumming away on dumbek.  When not playing music, Betsy loves to go for long walks, ride her bike, visit with a friend on her front porch swing, write hand-written letters, and hang out with her husband Mark and son Scotty.